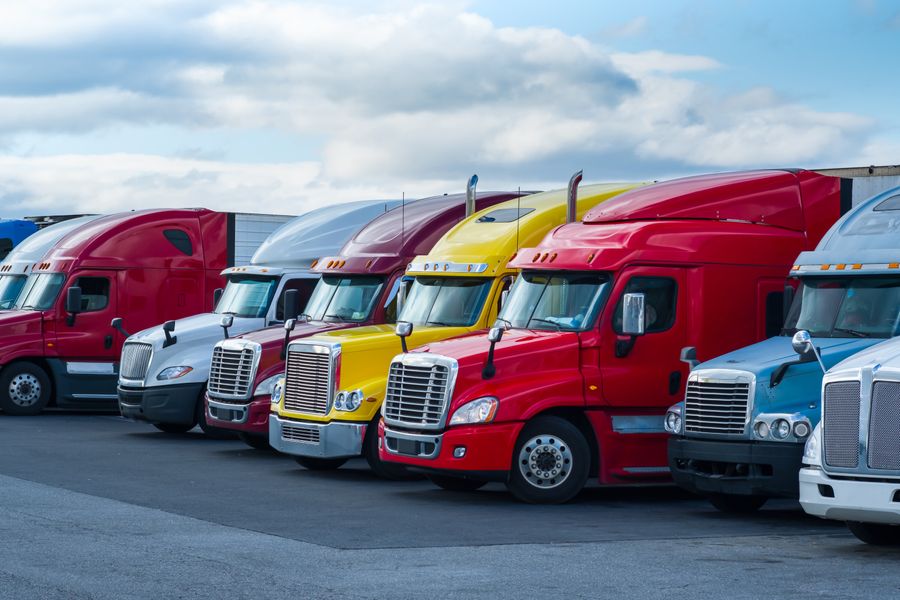 What Is Considered a Heavy-Duty Truck?
Driving down the roads of Manassas Park, Virginia, Manassas, Virginia, Gainesville, Virginia, Chantilly, Virginia, and Fairfax, Virgnia, you have likely seen many heavy-duty trucks driving alongside you. Any vehicle that weighs more than 26,001 pounds is considered a heavy-duty truck. Some examples of heavy-duty trucks include mobile cranes, city transit buses, tractors designed to pull trailers, refuse trucks, cement mixers, and dry vans. Heavy-duty trucks are generally divided into three categories:
Class 7: 26,001 to 33,000 pounds (e.g., garbage collection vehicles, livestock transports)
Class 8: 33,001 pounds or heavier (e.g., 18-wheelers, sleeper cabs, dump trucks, tractor trailers)
Class 9: Vehicles that weigh more than 60,000 pounds (super heavy/special duty truck)
Many heavy-duty trucks have large engines that run on diesel as well as have enhanced transmissions because they are designed to tow large loads. Heavy-duty trucks are also seen at job sites, where they are required to carry large construction materials. They have a towing capacity of over 20,000 pounds and offer payload capacities of over 6,500 pounds, enough to haul pretty much anything that can fit in the truck's bed. When it comes to duty fleets and light-duty, medium-duty, and heavy-duty truck fleet services, look no further than Complete Diesel in Manassas Park.
Why Is Fleet Management So Important for My Heavy-Duty Fleet?
Proper fleet management means making sure the vehicles in your heavy-duty fleet are almost always road ready. Like every vehicle, heavy duty fleets also need regular repairs. Keeping and following a consistent maintenance schedule for your heavy-duty fleet means your vehicles will have less downtime (because a regular maintenance service takes a lot less time than a large repair) and that your fleet drivers are more likely to have smooth rides every time. Taking a few vehicles in your fleet at a time to a repair shop is important so as to not disrupt your fleet's flow. Our Quality at Complete Diesel can help you keep a log of when each vehicle in your fleet was serviced last and when you need to bring the vehicle to our shop again. Your log should include each service that was performed on the vehicle, where the service was done, and who serviced it.
To keep your fleet vehicles running smoothly and keep your system intact, getting numerous fleet cars serviced at the same time is essential. Every automobile contains a maintenance schedule that can be found in the owner's manual. A service that should be done regularly (around every 5,000 to 10,000 miles) is an oil change to keep your automobile's oil free of dirt and debris. We at Complete Diesel in Prince William service all types of fleet vehicles, including semi-trucks, tractors, big rigs, bucket trucks, and dump trucks. We can perform a multitude of services, including multi-track loader repair, four-wheel drive suspension modifications, and fleet lighting service.
Complete Diesel - Your Reliable Shop for Heavy Duty Fleet Repair
If you are in Prince William, the 20111 area, or nearby, you can bring your truck fleet to Complete Diesel for various auto repair services, such as [primary speciality], [secondary speciality], and heavy-duty fleet repair. Our Expert technicians and owner Michael Kelly are experts in all things auto repair and are continuously trained on the latest automotive technology and auto parts. At Complete Diesel, we carefully inspect your vehicle to resolve its issues and follow the maintenance schedule, the way the manufacturer intended. Our Exceptional technicians have the training and latest technology to provide you with quality service.
Reasons You Should Do Business With Us:
Transparency
Honesty
Integrity
We are Experts
Years of Experience
We have excellent ratings based on reviews from 62 satisfied customers, and our services come with a 1 Year Parts & Labor (2 Years for Ford)/Unlimited warranty. Not to mention, our technicians are Napa Gold Certified.
If you are in Manassas Park, Virginia, Manassas, Virginia, Gainesville, Virginia, or the surrounding areas, don't hesitate to give us a call at 571-208-1688 or schedule an appointment online with us today! Complete Diesel - Quality you Can Trust, at a Fair Price!.