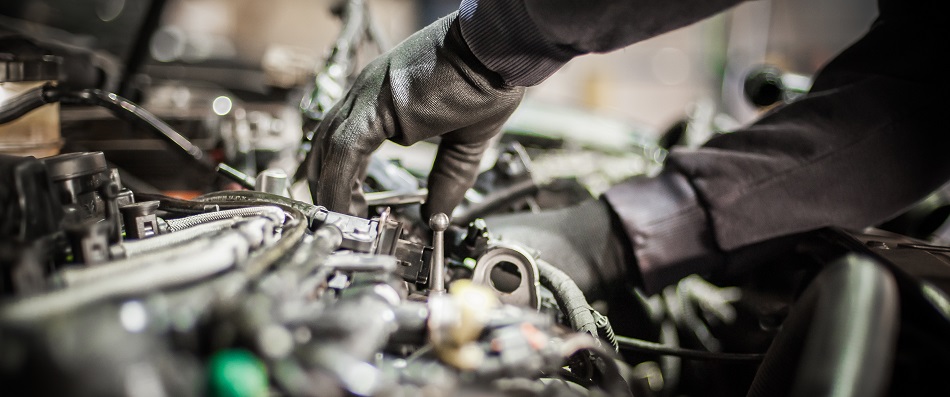 Heavy Duty Truck Repair in Manassas Park, VA
What Is Considered a Heavy-Duty Truck?
Driving down the roads of Manassas Park, Virginia, Manassas, Virginia, Gainesville, Virginia, Chantilly, Virginia, and Fairfax, Virgnia, you have likely seen many heavy-duty trucks driving alongside you. Any vehicle that weighs more than 26,001 pounds is considered a heavy-duty truck. Some examples of heavy-duty trucks include mobile cranes, city transit buses, tractors designed to pull trailers, refuse trucks, cement mixers, and dry vans. Heavy-duty trucks are generally divided into three categories:
Class 7: 26,001 to 33,000 pounds (e.g., garbage collection vehicles, livestock transports)
Class 8: 33,001 pounds or heavier (e.g., 18-wheelers, sleeper cabs, dump trucks, tractor-trailers)
Class 9: Vehicles that weigh more than 60,000 pounds (e.g., super heavy/special duty truck)
Many heavy-duty trucks have large engines that run on diesel as well as have enhanced transmissions because they are designed to tow large loads. Heavy-duty trucks are also seen at job sites, where they are required to carry large construction materials. They have a towing capacity of over 20,000 pounds and offer payload capacities of over 12,000 pounds, enough to haul pretty much anything that can fit in the truck's bed.
What Are Some Good Heavy-Duty Trucks to Buy?
If you are in Prince William and are a fan of outdoor adventures or need to carry a heavy payload, you would probably benefit from owning a heavy-duty truck. Most car makes, including Ford, International, Freightliner, and Volvo, have some heavy-duty trucks in their vehicle lineups. Some heavy-duty trucks that have proven to be popular and effective are:
Ford Super Duty F 350: This heavy-duty pickup truck comes with very impressive towing and handling capabilities, a wide range of features and safety, trailering technology, a PowerStroke diesel engine that creates 1,050 feet of torque, and a refined and quiet interior that has plenty of space. If your Ford Super Duty F 350 ever needs Diesel Repair, brake repair, or anything else, you can bring it to Complete Diesel in Manassas Park, and we will take care of your vehicle, bumper to bumper.
Chevrolet Silverado 2500 HD: The Chevy Silverado 2500 comes with a hefty towing capacity and has upmarket luxury trims. Its handling remains poised even when driving on rough roads and comes with a host of convenient features. When your vehicle needs transmission repair or Medium & Heavy Duty Truck Repair, our Reliable technicians at Complete Diesel can perform these services skillfully and efficiently.
Your Reliable Shop for Heavy Duty Truck Repair
If something is wrong with your truck and/or several of your dashboard lights turns on, do not hesitate to bring your car or truck right into Complete Diesel in Manassas Park today. Our highly skilled service technicians and owner Michael Kelly recognize the source of your auto problems and use the most up-to-date tools as well as modern technology to quickly evaluate the trouble with your truck. We have decades of combined experience and have a dedication to customer service.
Reasons You Should Do Business With Us:
Transparency
Honesty
Integrity
We are Experts
Years of Experience
Do not ignore any problems with your car. Bring it to our experts at Complete Diesel in Manassas Park, VA. Arrange a visit with us online or give us a phone call at 571-208-1688. Complete Diesel: Where you can count on reliable, expert service every time.