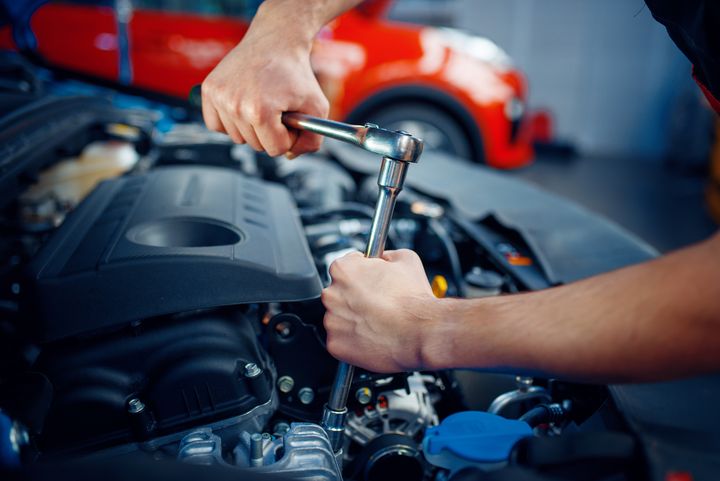 Getting regular maintenance for your vehicle is key to ensuring that it continues driving without any problems. Your owner's manual should have a scheduled maintenance plan for your vehicle, but most vehicles follow a similar schedule. Maintenance service intervals can depend on the number of miles on the odometer and make and model of vehicle. Whether you are in Manassas Park, Virginia, Manassas, Virginia, Gainesville, Virginia, Chantilly, Virginia, or nearby, come to Complete Diesel in Manassas Park for the best service shop in the area.
This is a checklist for your car's regular maintenance:
There are different components that need to be checked regularly during a maintenance service. Each of these components have their own schedule of when to be inspected or replaced. As a result, making sure that everything is functioning properly is important so you can drive safely.
Fluids:
Oil
Coolant
Brake fluid
Washer fluid
Power steering
Clutch
Transmission fluid
Tires:
Tire pressure
Tread depth
Rotate tires
Filters:
Cabin air filter
Air filter
Oil filter
Brakes:
Other miscellaneous parts:
Wiper blades
Lights
Battery
Belts
Hoses
Spark plugs
Shock and struts
Keeping up with your maintenance is important for your safety and the longevity of your vehicle's life. This makes your vehicle last longer, prevents serious issues from getting worse, and increases your vehicle's resale value. Come to Complete Diesel in Manassas Park, where our technicians can assist you with keeping up with maintenance!
Your Quality Shop for Maintenance service
Look no further than Complete Diesel in Prince William to fulfill all your auto repair needs. We've been fixing cars since 2013 and take workplace safety very seriously. Our Expert technicians have decades of experience and can take care of your vehicle, any model and any make. We treat every work order with the utmost importance, no matter the size of the service, and make sure each customer has the best user experience possible. Complete Diesel in Manassas Park is the place to go for high-quality maintenance service.
We are dedicated to providing top-notch customer experience and will make sure any issues with your vehicle are fixed as soon as possible. Reasons You Should Do Business With Us:
Transparency
Honesty
Integrity
We are Experts
Years of Experience
If you are in or near Manassas Park, Virginia, Manassas, Virginia, Gainesville, Virginia, Chantilly, Virginia, or Fairfax, Virgnia, don't hesitate to schedule an appointment with Complete Diesel in Manassas Park, VA 20111, today! You can schedule an appointment with us online or give us a call at 571-208-1688. Complete Diesel - Quality you Can Trust, at a Fair Price!.